Winter Recess and Clothing Guidelines:
As the temperatures get colder with chances of snow, we want to communicate to families what the guidelines are for recess and clothing. Please see the attached guidelines to ensure your student(s) are sent to school with the appropriate clothing.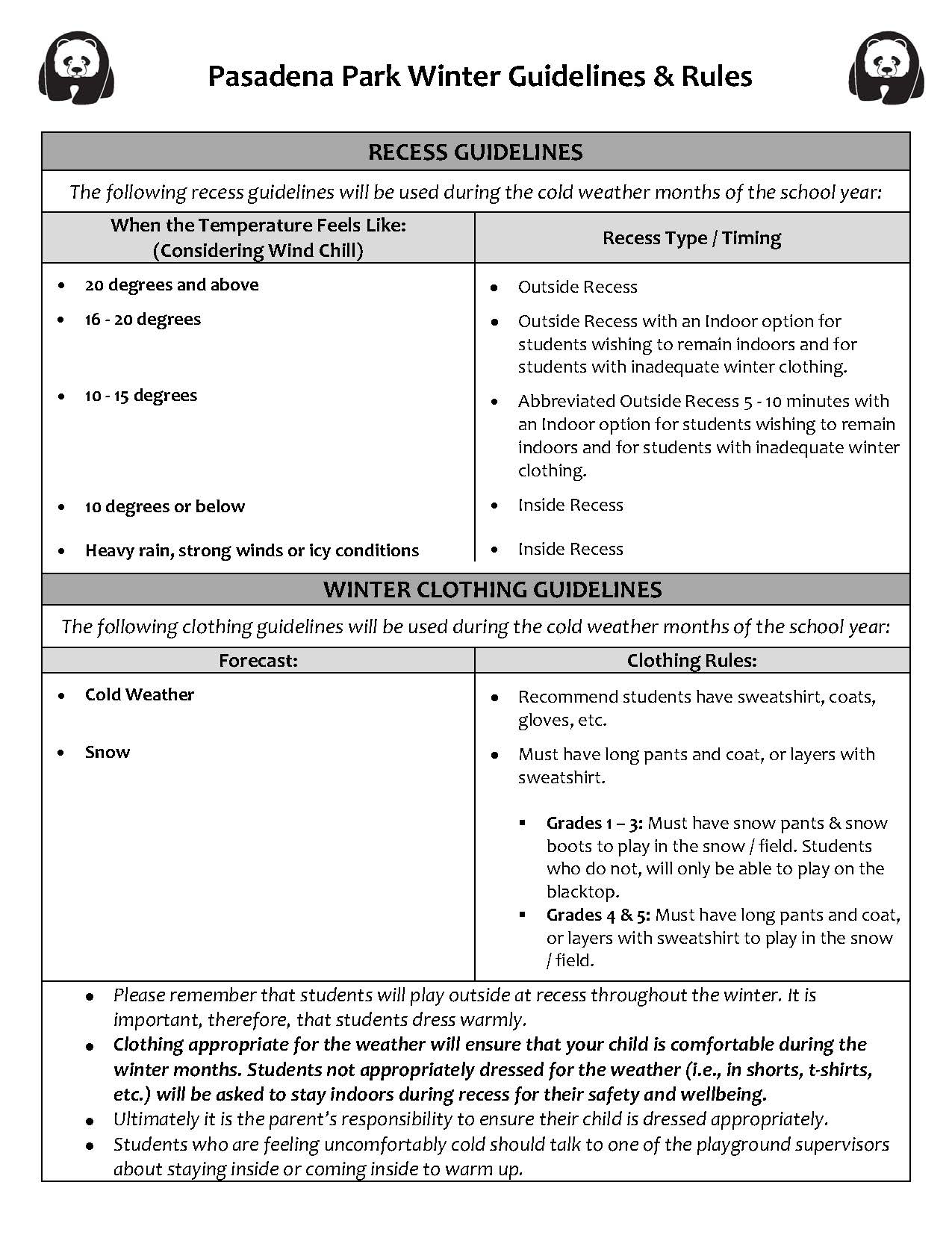 Student Lunch Accounts:
Click
here
to make an online payment for lunch accounts, fees, and more.
Parent Tool Kit:
Click
here
to access. This toolkit will help you navigate your child's journey from pre-kindergarten through high school. It is designed to help you track and support progress at each stage.
Inclement Weather Guidelines: The District guidelines attached below will provide you with key information on how decisions are arrived to and communicated due to bad weather.
Helping Children Learn Newsletter:
This is a great resource containing tips that families can use to help children do better in school.